Ximena Lopez
IN A NUTSHELL
Pediatric endocrinologist Ximena Lopez helps transgender adolescents navigate their unique physical and mental health complexities.
ABOUT XIMENA
After joining Children's Health in 2010, pediatric endocrinologist Ximena Lopez began working with children and adolescents with gender dysphoria—a condition in which a person does not identify with the gender assigned at birth—and quickly became an advocate in the process. The frequent association of gender dysphoria with mental health problems such a depression, anxiety and suicidal thoughts led Ximena to launch the GENECIS Program, a first-of-its-kind program in the southwest United States that provides comprehensive mental and endocrine care for these young patients. Dr. Lopez is currently an Associate Professor of Pediatrics in the Pediatric Endocrinology Division of UT Southwestern Medical Center and a co-chair of the Transgender Health Special Interest Group of the Pediatric Endocrine Society.
XIMENA'S RECOMMENDED RESOURCES
1. The Gender Creative Child: Pathways for Nurturing and Supporting Children Who Live Outside Gender Boxes, by Diane Ehrensaft.
"This is a great first read to understand gender as seen today by most experts in the field, and provides guidance to parents of children who identify or express a gender different to that assigned at birth."
2. Supporting and Caring for Transgender Children by Gabe Murchison, Ximena Lopez et al. Human Rights Campaign Foundation, American Academy of Pediatrics.
"This document provides guidance to families, school staff and health providers, on caring for transgender children by supporting them in their identities."
3. Statement on Gender Affirmative Approach to Care from the Pediatric Endocrine Society Special Interest Group on Transgender Health. By Ximena Lopez et al. on behalf of the Pediatric Endocrine Society Transgender Health Special Interest Group.
"This Position Statement from the Pediatric Endocrine Society of North America, uses evidence based medicine and expert opinion to support a gender affirmative approach of care to transgender pediatric patients, including puberty suppression and/or hormone affirming therapy."
4. Gender Revolution: A Journey with Katie Couric, National Geographic.
"This documentary explores the rapidly evolving complexities of gender identity."
5. The Danish Girl, 2005.
"Inspirational movie based on a true story of one of the first individuals known to undergo gender affirming surgery in the 1920's."
LEARN MORE
Talk notes supporting Ximena's 2017 TEDMED Talk.
Ximena Lopez receives Human Rights Campaign's 2018 Upstander Award.
How I Started the Only Clinic for Transgender Kids and Teens in Texas, 2016.
Video: Transition at 12—Growing up transgender in Texas, 2015.
Lopez X, Stewart S, Jacobson-Dickman E. Approach to Children and Adolescents with Gender Dysphoria. Pediatrics in Review. March 2016.
Lopez X. Gender dysphoria associated with mental health concerns. American Academy of Pediatrics News. February 2015.
Cartaya J and Lopez X. Gender Dysphoria in Youth: A Review of Recent Literature. Current Opinion in Endocrinology, Diabetes and Obesity. February 2018.
CALL TO ACTION
You can help by simply educating your friends and relatives about transgender people, or you can support organizations advocating for transgender rights and/or doing research in transgender field:
GENECIS Program: The GENder Education and Care Interdisciplinary Support program provides healthcare services to youth with gender dysphoria using a gender affirmative model of care, education to health providers and non-medical staff, and develops research to improve the care of transgender youth.
Human Rights Campaign: Advocating for LGBTQ Equality: The Human Rights Campaign is America's largest civil rights organization working to achieve lesbian, gay, bisexual, transgender and queer equality.
Gender Spectrum: Education, training and support to help create a gender sensitive and inclusive environment for children of all ages.
Lambda Legal: National organization committed to achieving full recognition of the civil rights of lesbians, gay men, bisexuals, transgender people and those with HIV through impact litigation, education and public policy work.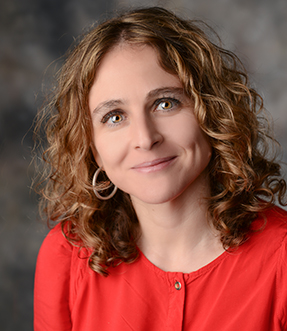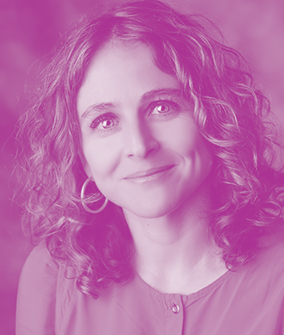 Gender Identity Guide