Nick Boulis
In addition to working as a physician with the Emory Clinic, Georgia's largest and most comprehensive group practice, Dr. Nicholas Boulis is also a scientist and founder of the Boulis Laboratory. His research interests include biological neurorestoration and neuromodulation through the use of cell, protein and gene delivery to the nervous system. Boulis graduated Summa Cum Laude from Yale University with distinction in intensive biology and philosophy majors and graduated Magna Cum Laude from Harvard Medical School, winning the Harold Lamport Biomedical Research Award. During his residency at the University of Michigan, Boulis began to study the techniques of growth factor gene delivery in the nervous system. He founded his independent laboratory at the Cleveland Clinic in 2001, focusing on the use of neural gene therapy to alter neural and synaptic function and affect neuroprotection. The laboratory applied the former approach in the spinal cord to develop therapies for spasticity, while the latter approach was used for the treatment of Amyotrophic Lateral Sclerosis. In 2004, his interest in the delivery of biological therapeutics to the spinal cord lead to a collaboration with Clive Svendsen, Ph.D, for the transplantation of stem cells into the spinal cord. This work resulted in the development of techniques and devices that are currently in human trials for the treatment of ALS. The Boulis Laboratory continues highly translational work in spinal cord cell and gene therapies for neurodegenerative and functional disorders of the spinal cord.
How do you calculate risk in treating an "incurable" disease? (Nick Boulis)
Science Kit for Jonathan Glass & Nicholas Boulis
Thank you for requesting our science kit.
Our TEDMED talk deals with the risks encountered by patients, investigators, and society when developing a highly technical and potentially dangerous treatment for people with a terminal neurological disease, in this case Amyotrophic Lateral Sclerosis (ALS). The kit contains a PowerPoint presentation explaining a bit about the disease and our approach to treating it by transplanting neural stem cells into the spinal cord. A description of our work can be found in our recent publication (http://www.ncbi.nlm.nih.gov/pubmed/22415942), and in the reference list provided in our science kit. Please also see Jonathan's commentary on "The promise and reality of stem cell therapies for Neurodegenerative Diseases, published in the Dana Foundation journal Cerebrum (http://www.dana.org/news/cerebrum/detail.aspx?id=29522). Nick and Jonathan will be happy to discuss any and all of the issues surrounding the topics of neurodegenerative diseases, stem cells therapies, and regulatory barriers to developing and testing innovative therapies.
Feel free to contact us.
Jonathan Glass and Nicholas Boulis.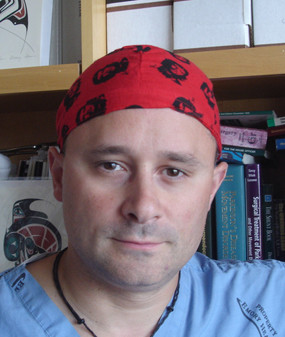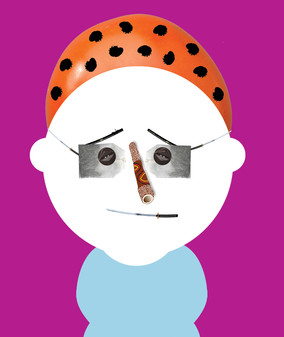 Founder of the Boulis Laboratory, Emory University School of Medicine
Related Talks
---
Tags
Keywords