Karoline Hjorth and Riitta Ikonen
In a Nutshell
Karoline Hjorth & Riitta Ikonen bring to life nature and folklore to reinforce the human connection to the natural world.
About Riitta and Karoline
Driven by curiosity and imagination in their ongoing collaboration, Norwegian-Finnish artist duo Karoline Hjorth & Riitta Ikonen have travelled to 14 countries to understand our relationship with our surroundings. Their series Eyes as Big as Plates started out in 2011 studying the personifications of nature and folkloric explanations to natural phenomenons in the Nordic countries and has grown to over one hundred portraits. The work of Karoline and Riitta has been featured worldwide including in the Museum of Contemporary Arts Kiasma (Finland), The Chimney Gallery NYC, Bogota International Photo Biennale, National Museum of Art, and Seibu Shibuya (Tokyo). Eyes as Big as Plates was nominated for the Paris Photo-Aperture Foundation Photobook Awards in 2017 and won gold for best cover in Årets vakreste Bøker in 2018. Their collaboration continues with new works and exhibitions in Senegal, Outer Hebrides and Turkey.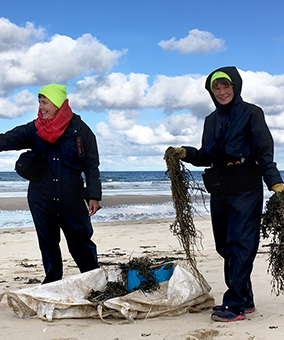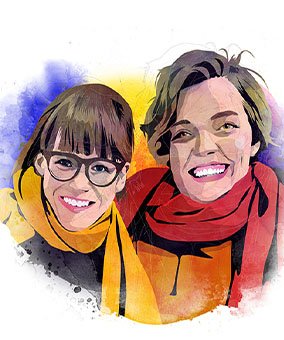 Nordic Nature Artists