Walter S. Mossberg
Walt Mossberg is the author and creator of the weekly Personal Technology column in The Wall Street Journal, which has appeared every Thursday since 1991.

He is also the co-creator and co-producer of the technology industry's most prestigious annual conference, D: All Things Digital, and is the co-executive editor of the technology web site, allthingsd.com, which extends the experience of the D Conference to the Web. In both ventures, he partners with the prominent blogger and author, Kara Swisher.

In addition to Personal Technology, Mr. Mossberg also writes the Mossberg's Mailbox column in the Journal, and edits the Mossberg Solution column, which is authored by his colleague Katherine Boehret.

He appears regularly on television and Internet video as a commentator on technology issues. He is a weekly contributor to the Fox Business Network, and has been interviewed repeatedly on programs like Charlie Rose and The News Hour, as well as on National Public Radio.

The Washington Post has declared Mr. Mossberg "one of the most powerful men in the high-tech world" and "a one-man media empire whose prose can launch a new product." And the New York Times calls him a "protean critic of the new economy's tools and toys."

In a major profile of Mr. Mossberg, entitled "The Kingmaker," Wired Magazine declared: "Few reviewers have held so much power to shape an industry's successes and failures…Chances are he has influenced the look, feel and performance of your laptop, mobile phone, and MP3 player."

In 2007, The New Yorker magazine profiled him in an article entitled: "Everyone listens to Walter Mossberg." In 2008, Vanity Fair magazine listed him as a member of its "New Establishment" list of the 100 top leaders of the Information Age.

Mr. Mossberg was awarded the Loeb award for Commentary, the only technology writer to be so honored. He has also won the National Headliner Award, the World Technology Award for Media and Journalism, and has been inducted into the ranks of the Business News Luminaries, the hall of fame for business journalists.

He is a trustee of Brandeis University and holds an honorary doctorate from the University of Rhode Island.

Mr. Mossberg is based in the Journal's Washington, D.C., office, where he spent 18 years covering national and international affairs before turning his attention to technology. A native of Warwick, Rhode Island, he holds degrees from Brandeis and the Columbia University Graduate School of Journalism.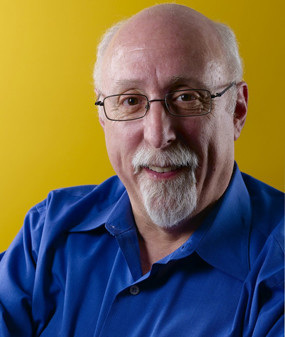 Writer, The Wall Street Journal; Co-Creator & Co-Producer: All Things Digital
Related Talks
---
Tags
Keywords