Regina Benjamin
Regina M. Benjamin, MD, MBA was the 18th Surgeon General of the United States. As America's Doctor, she provided the public with the best scientific information available on how to improve their health and the health of the nation. Dr. Benjamin also oversaw the operational command of 6,500 uniformed health officers serving in locations around the world to promote, and protect the health of the American People.

Dr. Benjamin is Founder and Former CEO of the Bayou La Batre Rural Health Clinic in Alabama, former Associate Dean for Rural Health at the University of South Alabama College of Medicine in Mobile, and Past Chair of the Federation of State Medical Boards of the United States.

Dr. Benjamin is a member of the National Academy of Science's Institute of Medicine, and a Fellow of the American Academy of Family Physicians. She was a Kellogg National Fellow and a Rockefeller Next Generation Leader.

Dr. Benjamin has a BS in chemistry from Xavier University, New Orleans; attended Morehouse School of Medicine, and received her MD degree from the University of Alabama, Birmingham; She also has an MBA from Tulane University and fifteen honorary doctorates.
Sorry, there no video available for Regina Benjamin's TEDMED 2013 talk.

Regina Benjamin

2013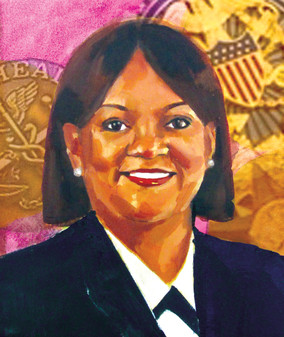 18th U.S. Surgeon General (2009-2013); MacArthur Fellow; Recipient Mandela Award for Health and Human Rights
Related Talks
---
Tags
Keywords