Andrew Solomon
IN A NUTSHELL:
One child may be a piano prodigy; another may have Down's syndrome. Both may equally challenge their families. "Far From the Tree" author and winner of the National Book Award Andrew Solomon will share stories about how diversity unites us all.
BIO:
Andrew Solomon is a professor, and a writer on politics, culture and psychology.
Solomon's newest book, Far From the Tree: Parents, Children, and the Search for Identity, tells the stories of parents who not only learn to deal with their exceptional children, but also find profound meaning in doing so. Solomon's startling proposition is that diversity is what unites us. He writes about families coping with deafness, dwarfism, Down syndrome, autism, schizophrenia, multiple severe disabilities, with children who are prodigies, who are conceived in rape, who become criminals, who are transgender. While each of these characteristics is potentially isolating, the experience of difference within families is universal, as are the struggles toward compassion and the triumphs of love Solomon documents in every chapter. Woven into these courageous and affirming stories is Solomon's journey to accepting his own identity, which culminated in his midlife decision, influenced by this research, to become a parent. The book was a bestseller and was named one of the ten best books of 2012 by The New York Times.
Solomon's last book, The Noonday Demon: An Atlas of Depression (Scribner, 2001), won the 2001 National Book Award for Nonfiction, was a finalist for the 2002 Pulitzer Prize, and won fourteen other national awards. A New York Times bestseller in both hardcover and paperback editions, The Noonday Demon has also been a bestseller in seven foreign countries, and has been published in twenty-four languages.
In 1988, Solomon began his study of Russian artists, which culminated with the publication of The Irony Tower: Soviet Artists in a Time of Glasnost (Knopf, 1991). His first novel, A Stone Boat (Faber, 1994), the story of a man's shifting identity as he watches his mother battle cancer, was a national bestseller and runner up for the Los Angeles Times First Fiction prize; it has since been published in five languages.
From 1993 to 2001, Solomon was a contributing writer for the New York Times Magazine, writing on a wide range of subjects; he has also written periodically for The New Yorker. Such journalism has spanned many topics, including depression, Soviet artists, the cultural rebirth of Afghanistan, and Libyan politics.
Solomon is an activist and philanthropist in LGBT rights, mental health, education and the arts. He is founder of the Solomon Research Fellowships in LGBT Studies at Yale University, and a member of the boards of directors of the National Gay and Lesbian Task Force and Trans Youth Family Allies.
He is a lecturer in Psychiatry at Weill-Cornell Medical College; a director of the University of Michigan Depression Center and Columbia Psychiatry; a member of the Board of Visitors of Columbia University Medical Center; and an honorary board member at the Depression and Bipolar Support Alliance. In 2008, Solomon received the Society of Biological Psychiatry's Humanitarian Award for his contributions to the field of mental health, and in 2010, the Brain and Behavior Research Foundation's Productive Lives Award. In 2011, he was appointed Special Advisor on Lesbian, Gay, Bisexual, and Transgender Mental Health at the Yale School of Psychiatry. He is currently pursuing a Ph.D. in psychology at Jesus College, Cambridge.
Additionally, Solomon serves on the boards of the Metropolitan Museum of Art, the World Monuments Fund, Yaddo, and The Alex Fund. He is also a fellow of Berkeley College at Yale University, and a member of the New York Institute for the Humanities and the Council on Foreign Relations.
He lives with his husband and son in New York and London and is a dual national.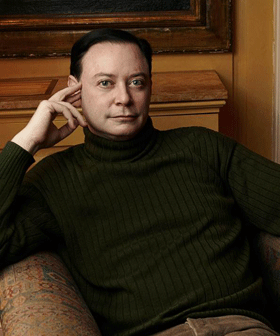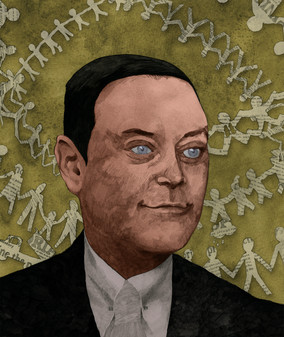 Professor, Writer and lecturer on psychology, politics, and the arts; Winner of the National Book Award
Related Talks
---
Tags
Keywords