Pat Brown
IN A NUTSHELL
Renowned geneticist and founder of Impossible Foods Pat Brown explains how he uses biochemistry to trick plants into producing the same protein as meat – all while tasting just as delicious – in his quest to eliminate the need for animal harvesting.

ABOUT PAT
On a quest to eliminate the need for animal farming, Pat Brown founded Impossible Foods, providing a delicious, nutritious, environmentally friendly alternative to meat and dairy - directly from plants. Previously, Pat was a world renowned geneticist, Howard Hughes Medical Institute Investigator, and Professor of Biochemistry at Stanford University. He is also a founder of Lyrical Foods, maker of Kite Hill artisanal nut milk-based cheeses, and a founder of the Public Library of Science (PLOS), a nonprofit publisher that pioneered the open-access business model. Pat was elected to the National Academy of Sciences in 2002, and is a member of the Institute of Medicine. His numerous accolades include the American Cancer Society Medal of Honor, and the NAS Award in Molecular Biology.
LEARN MORE
Silicon Valley gets a taste for food
The Economist. 2015.
The "Impossible" Burger: Made Entirely From Plants
Lau A. Bloomberg Business, First Up. 2014.
Food 2.0: the future of what we eat
Bradshaw T. FT Magazine. 2014.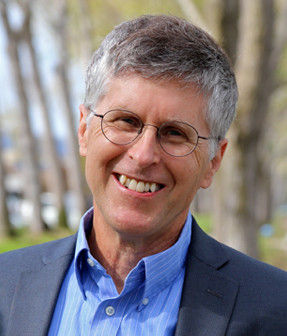 Plant Butcher