Mariana Figueiro
Mariana Figueiro, Light and Health Program Director at the Lighting Research Center (LRC) and Professor at Rensselaer Polytechnic Institute, reveals surprising facts about the effects of light – its presence, its absence, and its patterns – on human health.
"Light touches all aspects of our lives, yet it's taken for granted by most everybody."
— Mariana Figueiro
ABOUT MARIANA
Brazilian-Cuban architect and scientist Mariana Figueiro researches the effect of light on human health, including alertness and performance. She has authored numerous scientific articles, along with the AARP-sponsored publication, Lighting the Way: A Key to Independence, which provides guidelines for the design of lighting to meet the needs of older adults. Mariana developed a 24-hour lighting plan to help improve sleep quality in older adults and conducted groundbreaking research on the use of lighting to improve postural stability among older populations. She has also been working with the US Navy to implement new lighting on board of submarines. Mariana currently serves as the Light and Health Program Director at the Lighting Research Center (LRC) and Professor at Rensselaer Polytechnic Institute.
If you could meet your 10-year-old self, what would you tell her?
Stop complaining about your height! Go to medical school.
What sparks your imagination?
Travel. Memories I have of places I have been with the ones I love.
If you could choose to stay any age forever, what age would you choose?
Forty. I was afraid of reaching 40, but I realized it was a good age. While mature, I was not an old lady. And I had enough experience to help me make important decisions in life.
LEARN MORE
Illuminating the importance of light design
Mariana's guest post on the TEDMED Blog
The Light Therapeutic
Research suggests that light looms as large in our well-being as sleep.
Blau, R. Intelligent Life, Top 12 of 2014. May/June 2014
'Bluish' Light May Help Alzheimer's Patients Find Bearings
Siegel, R. National Public Radio. February 19, 2014
Let there be light: Helping people through dark days
Brabant, M. BBC Health Check. 15 February 2015
Bright Screens Could Delay Bedtime
Sutherland, S. Scientific American. December 19, 2012
Sign up for the Lighting Research Center's email list to receive key information on their lighting education seminars and research news
Light therapy and Alzheimer's disease and related dementia.
Hanford N & M Figueiro. J Alzheimers Dis (2013), 33, 913–22.
A new approach to understanding the impact of circadian disruption on human health.
Rea MS, et al. J Circadian Rhythms (2008), 6:7.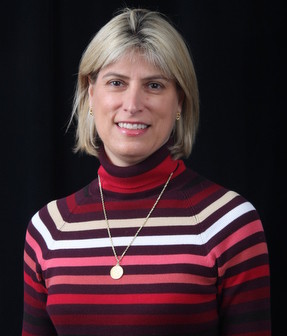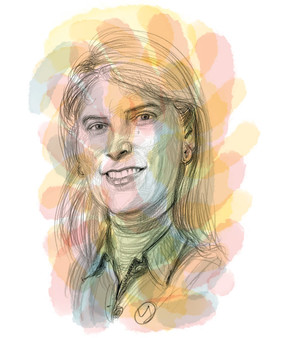 Illumination Researcher