Danielle Ofri
Danielle Ofri, attending physician at Bellevue Hospital and Associate Professor of Medicine at New York University School of Medicine, makes the powerful, against-the-grain case that medical professionals fundamentally avoid something crucial that could lead to dramatic improvements in care and ultimately could save lives.
"Ofri is especially effective at describing those untoward clinical experiences that create shame, fear, and anger in the clinician."
— Arthur Kleinman, The Lancet
ABOUT DANIELLE
When Danielle Ofri isn't seeing patients at Bellevue Hospital, the oldest public hospital in the country, she's writing about medicine and the doctor-patient connection for The New York Times and other publications. She's the co-founder and editor-in-chief of the Bellevue Literary Review, the first literary journal to arise in a medical center. She is the author of four books about the world of medicine: What Doctors Feel, Medicine in Translation, Incidental Findings, and Singular Intimacies: Becoming a Doctor at Bellevue. Danielle lives with several unfinished novels in various states of disrepair under her bed, three kids, an aging lab mutt, and the forever challenges of the cello in a singularly intimate Manhattan-sized apartment.

Which superpower would you most like to have?
Expandable time! I would love to stretch each 15-minute patient session into an hour, and then I feel that I could do a good job as a doctor. I would love to do the same thing for writing, practicing the cello, and being with my kids. (And sleeping!)

If you could choose to stay any age forever, what age would you choose?
I don't think I would.Every age has brought new and unexpected things.

If you could meet anyone, living or dead, who would you meet?
JS Bach.
LEARN MORE
The primary nature of access to care
Opinion Editorial by Danielle on the TEDMED Blog
Ashamed To Admit It: Owning Up To Medical Error
Ofri, D. Health Affairs, Aug 2010
What Doctors Feel How Emotions Affect the Practice of Medicine
Ofri, D. Beacon Press, 2013
Medicine in Translation
Ofri, D. Beacon Press, 2010
Best of the Bellevue Literary Review
Ofri, D. Bellevue Literary Press, 2008 (co-editor)
Incidental Findings
Ofri, D. Beacon Press, 2005
Singular Intimacies: Becoming a Doctor at Bellevue
Ofri, D. & SB Nuland. Beacon Press, 2003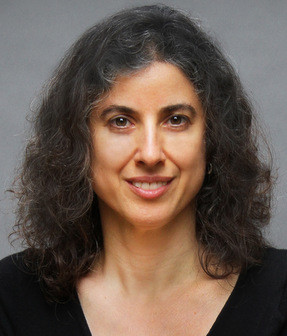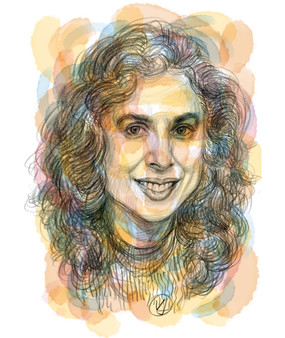 Reflective Physician