Gypsy Sound Revolution
Gypsy Sound Revolution, led by drummer Cédric Leonardi and fellow Gipsy Kings alumni, mixes rumba with Indian raga. They play a unique fusion of Indo-Gypsy music that is both meditative and joyful.
"This lineage of the gypsy music; it has evolved over time from singing about God, to singing about the joy in the simple things in life. That is a major idea of this project—blending those two elements of the sacred and the mundane."
— Gypsy Sound Revolution
ABOUT GYPSY SOUND REVOLUTION
The Gypsy Sound Revolution mixes South of France rumba with Indian alap to create a stunning new global sound that ignites audiences wherever they go. Drummer Cédric Leonardi grew up and toured with the Gipsy Kings in France. After moving to Los Angeles, he formed a new band celebrating gypsy culture and the preservation of this musical tradition with ancestral roots in Northern India. Building on a core team of friends from France, Spain, Afghanistan, and India, including fellow Gipsy Kings alums, Cédric is interested in making music with gypsies all over the world. A documentary film, PBS special, and philanthropic projects about the band are also in progress.
Gypsy Sound Revolution is: Alfredo Caceres, Hadrien Feraud, Arleen Hurtado, Nehru Khan, Manjoor Khan, Dilawar Khan, Cédric Leonardi, Hedda Leonardi, Salar Nadar, Mario Reyes, Georges Reyes, and Naga Valli.

Gypsy Sound Revolution's SoundCloud Stream

Gypsy Sound Revolution's YouTube Channel

LEARN MORE

Music as Medicine
Q&A with Gypsy Sound Revolution on the TEDMED Blog

The Lost Music of Rajasthan
Nichols J, Director. BBC. 2011.
Latcho Drom: A musical documentary about the Romani people's journey from north-west India to Spain.
Gatlif T, Director. 1993.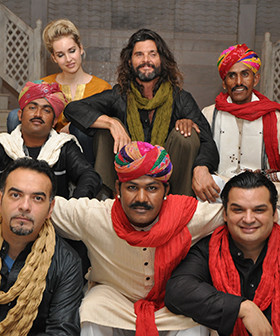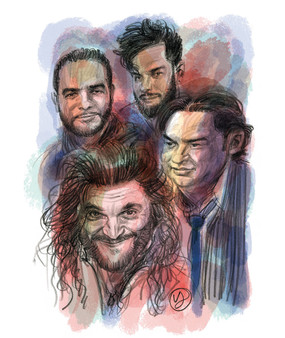 East-West Fusion Musicians