Rebecca Adamson
Rebecca Adamson, founder of the First Nations Development Institute and First Peoples Worldwide and a globally recognized advocate for the rights of Indigenous Peoples, shares how culturally appropriate, values-driven, sustainable development based on Indigenous principles contributes to a new concept of health.
"Rebecca Adamson has sought ways to develop sovereignty among the Indigenous People through creating projects that stem from their original cultures and beliefs."
— learningtogive.org
ABOUT REBECCA
Indigenous economist Rebecca Adamson is a passionate advocate for the rights of Indigenous Peoples worldwide. After recognizing the vital importance of economic self-sufficiency to self-determination, Adamson founded the First Nations Development Institute in 1980, where she spearheaded the creation of the first microloan fund in the United States, on the Pine Ridge Indian Reservation. This led her to partner with the Calvert Group to establish a private sector vehicle, now called Community Notes, which has allowed investors to directly invest more than $1 billion in microlending and other community development financial institutions. In 1997, she took her advocacy global with the founding of First People Worldwide, an organization that makes grants to Indigenous communities in over 60 countries while advocating globally in policy and market forums for Indigenous self determination. In 2014, she led the creation of the Indigenous Rights Risk Report, the first assessment tool of corporate risk exposure to Indigenous Peoples' rights. Rebecca's decades-long work has established a new field of culturally appropriate, values-driven, sustainable development based on Indigenous principles.
Who or what had the most influence over your current work?
Back in the 1970s, working with the incredible community leadership, like Birgil Kills Straight, Dorothy Small, Sylvester Knows His Gun, Franny LeMay, Ruben Snake— all little known brilliant tribal leaders during the Indian civil rights movement—to demand the right to have a say in their children's education and to control their destiny.
Which superpower would you most like to have?
Ancient earth goddess.
What's the hardest thing you have ever done?
Being present as my brother died at age 34 of a terminal disease was heart wrenching.
LEARN MORE
Indigenous economic health
Q&A with Rebecca on the TEDMED Blog
Enoughness: Restoring Balance to the Economy
First Peoples Worldwide. 2013.
Indigenous Rights: A Case Study in Bottom Up Social Metrics
Adamson R. Green Money. 2015.
Interview with Rebecca Adamson
PBS. MAKERS: Women Who Make America Initiative. 2014.
MAKERS honors the most prominent women in America. Rebecca's interview features snapshot stories about her background with micro-lending, the Indian controlled school movement, and other professional experiences.
First Peoples Worldwide Hosts First Shareholder Advocacy Leadership Training Workshop at the UN
The purpose of this new program is to train Indigenous leaders on how to use shareholder advocacy to uphold Free, Prior, and Informed Consent (FPIC) on their territories.
Indigenous Rights Risk Report
First Peoples' Indigenous Rights Risk Report analyzes 370 oil, gas and mining sites on or near Indigenous land operated by 52 U.S.-based companies. 92% of these sites pose a medium to high risk to shareholders and investors. Yet only 5 companies have Indigenous Peoples policies to guide the company for how to positively engage and work with Indigenous Peoples. See the press release
here
.
The Art of Tracking: The Origin of Science
Liebenberg L. New Africa Books. 2012.
Bury My Heart at Wounded Knee
Brown D. Picador. 2007.
In the Spirit of Crazy Horse
Matthiessen P. Penguin Books. 1992.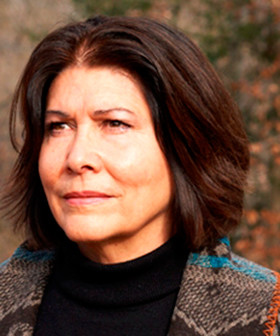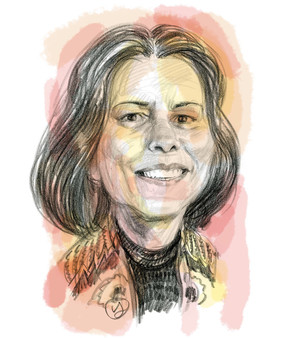 Global Indigenous Economics Maven