Cathy Ladman
Comedian Cathy Ladman makes us laugh through the pain of our afflictions.
"Anorexia is an eating disorder and also an addiction. The disorder manifests with food, and the addiction is perfection."
—Cathy Ladman
About Cathy
Winner of the 1992 American Comedy Award for Best Female Stand Up Comic, Cathy Ladman draws laughter by poking fun at her own neuroses. Her many appearances on late-night TV, her HIP solo show "Scaredypants," and HBO special "One Night Stand" focus on family, growing up, relationships, and real life from a very personal perspective. Born and raised in New York, Cathy now lives in Los Angeles where she has an acting career in television, theatre, and film alongside stand-up comedy. Her talents extend well beyond the screen. She has spent seasons writing for television, including "The Caroline Rhea Show" and "Roseanne," and was published in the funny book, Moms Are Nuts. "Does This Show Make Me Look Fat?" is likely to be her next tour-de-force.
What's the hardest thing you have ever done?
Be true to myself.
Which superpower would you most like to have?
Spontaneous facelifting.
If you could meet anyone, living or dead, who would you meet?
Karen Carpenter, from the Carpenters. I want to know what she knew about her anorexia, how she felt, what she wanted to do about it, what she couldn't do, and why.

Intrigued? Here's more...
Read more Q&A on the TEDMED blog.
Does this blog make me look fat?
Cathy Ladman.
Moms are Nuts
Vansant Creations. April 2014.
Cathy's recommended reading (and viewing!)
The Process of Change - The Guilford Family Therapy
Peggy Papp. 1994. The Guilford Press.
Drama of the Gifted Child: The Search For True Self
Alice Miller. 1996. Basic Books.
Unbearable Lightness: A Story of Loss and Pain
Portia de Rossi. 2011. Atria Books.
Wasted: A Memoir of Anorexia and Bulimia
Marya Hornbacher. 2009. HarperCollins.
Girl, Interrupted
Dir. James Mangold. 1999. Columbia Pictures.
Real Women Have Curves
Dir. Patricia Cardosio. 2002. HBO.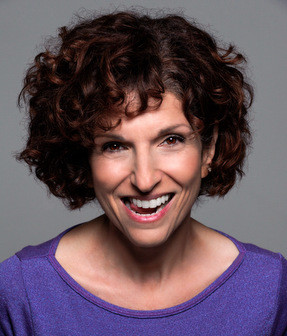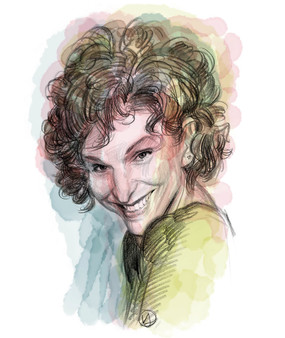 Self-Probing Comic