Farah Siraj
Farah Siraj, Jordanian singer and songwriter, has performed at the United Nations, Nobel Prize Hall, and World Economic Forum and had a #1 hit in India. She shares her unique style of worldly music, a delightful Eastern and Western fusion.
"Instead of focusing on our differences, we must embrace our common humanity that unites us. Only then can we have more peace in the world."
— Farah Siraj
ABOUT FARAH
The music of Jordanian virtuoso Farah Siraj is heard all over the world. She has performed at the United Nations, the Nobel Prize Hall, and the World Economic Forum. She had a #1 hit in India and her humanitarian songs have touched audiences from refugees in camps in Darfur to European royalty. Farah had her first break at 16, with a sold-out record that established her among the pioneers of female band leaders in Jordan. In 2011, Farah released her solo album NOMAD, which fuses influences of Middle Eastern music, flamenco, jazz, bossa, and pop, with lyrics in Arabic, Spanish, and English, and musicians from five continents. Soon after that came her Arabian Jazz Project (2012), and her 2014 release: Dunya. The Farah Siraj performance group is: Farah Siraj, Andreas Arnold, Andres Rotmistrovsky, and Marcelo Woloski.
Which superpower would you most like to have?
It's a tie between flying and animal communication. I love traveling, and having the power of flight would mean I could fly myself anywhere, anytime! Also, I love animals and would love to understand their thoughts and have a conversation with them!
If you were immortal for a day, what would you do?
I would hang out with tigers.
What do you do to lift your spirits?
Do something for someone else. Nothing else takes me so thoroughly out of my own bad mood/pity party. Chocolate works, too.
LEARN MORE
Music Without Borders
Q&A with Farah Siraj on the TEDMED Blog
United Nations International Day of Peace

The UN Refugee Agency

A call to end the genocide in Darfur

LISTEN
Listen to Farah's stream on SoundCloud
WATCH
Farah Siraj on MTV with A.R. Rahman: "
Zariya
"
Making of Dunya
(New Album)
Farah Concert in Bahrain
, 2013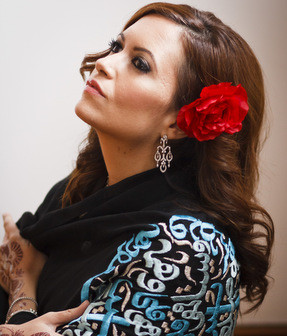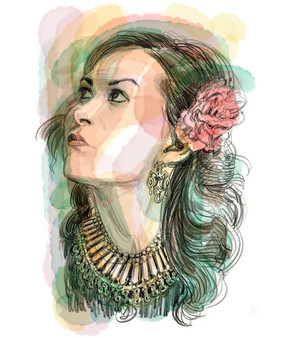 Global Humanitarian Musician